In the realm of sexual exploration, one of the experiences that spark intrigue yet is often shrouded in misunderstanding is the Creampie gangbang. This term, although may appear a bit daunting at first, represents an act of mutual consent, pleasure, and for some, a profound symbol of liberation and empowerment.
A Creampie gangbang is essentially a sexual encounter involving one woman and multiple men, where each man, in turn, ejaculates inside the woman. This act, although sometimes controversial, has roots in the very essence of our natural biological processes.
As we delve deeper into this subject, we invite you to approach it with an open mind and a non-judgmental perspective. This exploration is about understanding and normalizing a woman's choice to experience pleasure on her own terms. It's about celebrating the inherent power that comes with making informed decisions about our bodies and desires. So, join us as we unfold the layers of a Creampie gangbang, its naturalness, and how it can contribute to a woman's empowerment.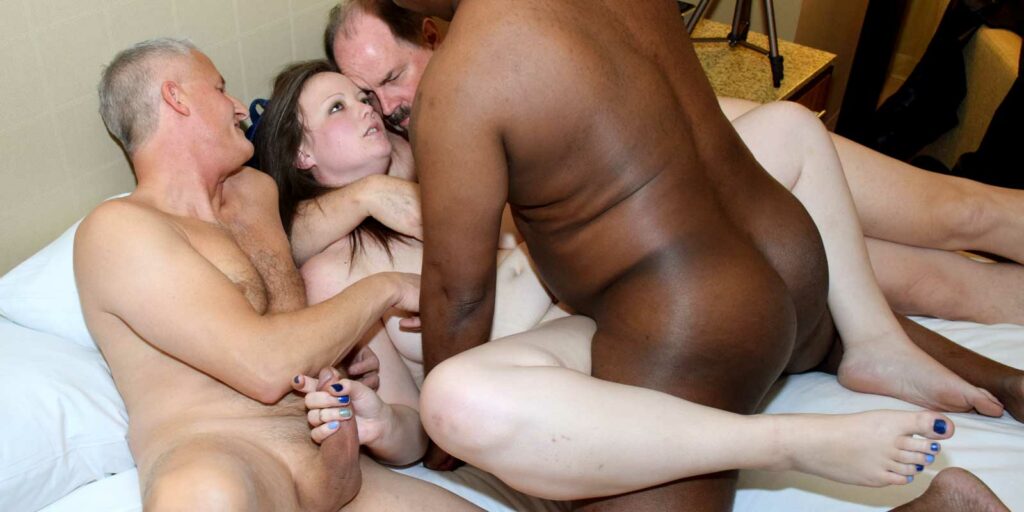 ---
Understanding a Creampie Gangbang
A Creampie gangbang is a consensual sexual experience involving one woman and multiple men. The term "Creampie" refers to the act where a man ejaculates inside his partner during sex. When this happens in a gangbang setting, where one woman engages in sexual acts with multiple men, it is known as a Creampie gangbang.
At the core of a Creampie gangbang, as with any sexual activity, are the principles of consent, mutual respect, and shared pleasure. Each participant freely chooses to partake in the experience and respects the boundaries and wishes of others involved.
Contrary to some misconceptions, a Creampie gangbang is not about domination or objectification. Instead, it is about a woman fully embracing and expressing her sexuality. She is the center of attention, with her desires, comfort, and satisfaction being the primary focus of the encounter.
A Creampie gangbang also has a significant element of trust. Participants place immense trust in one another, fostering a deeper sense of intimacy and connection. It's about people coming together to explore and fulfill their shared desires in a respectful and satisfying manner.
As we move forward, it is crucial to bear in mind that the appeal of a Creampie gangbang, like any sexual preference, varies from person to person. It's about personal choice and what feels right and enjoyable for the individuals involved.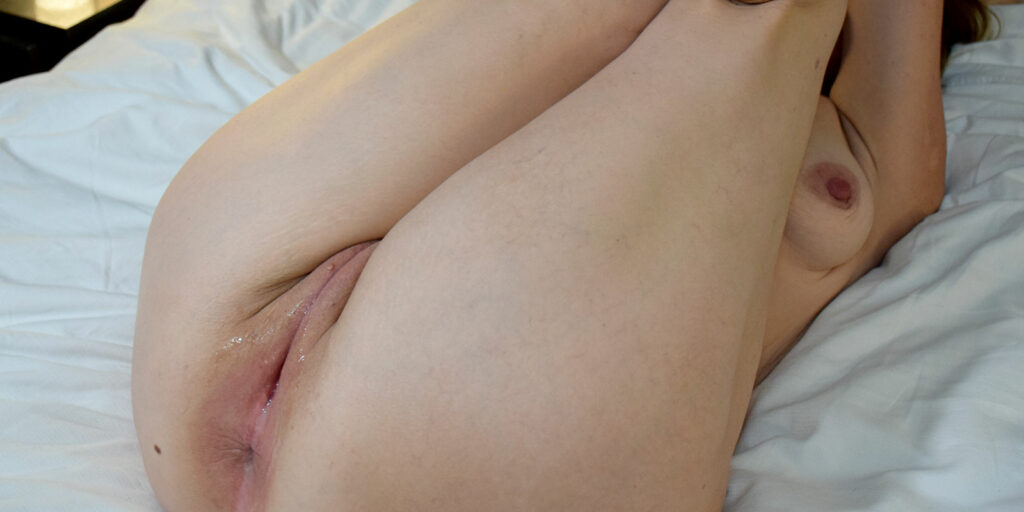 ---
The Natural Aspect of a Creampie Gangbang
One of the aspects of a Creampie gangbang that may not immediately come to mind is its naturalness. While the modern discourse on sex often emphasizes prevention and cleanup, there's an inherent biological basis to the act of internal ejaculation. This is, after all, the reproductive function of sex from an evolutionary perspective.
In a Creampie gangbang, the woman chooses to forego the immediate cleanup, embracing the natural outcome of her partners' ejaculations. This decision can have profound implications on how the experience is perceived and enjoyed. It can create a deeper sense of closeness and intimacy, as it embraces the organic conclusion of sexual activity.
In addition to this, there are some women who find the act of retaining their partners' semen to be pleasurable. For some, it can enhance their sense of satisfaction and fulfillment. The warm sensation and knowledge of what has transpired can create a unique erotic experience that some women find appealing.
However, it is important to remember that every woman's body and preferences are unique. Some women may find pleasure in this aspect of a Creampie gangbang, while others may not. This is completely natural and okay. The focus should always be on what brings comfort, pleasure, and satisfaction to the woman involved.
Embracing the naturalness of a Creampie gangbang is about accepting the inherent biological aspects of sex and choosing to experience them in a way that aligns with one's desires and comfort. It's about embodying a perspective that views sex, in all its forms, as a natural, beautiful expression of intimacy and pleasure.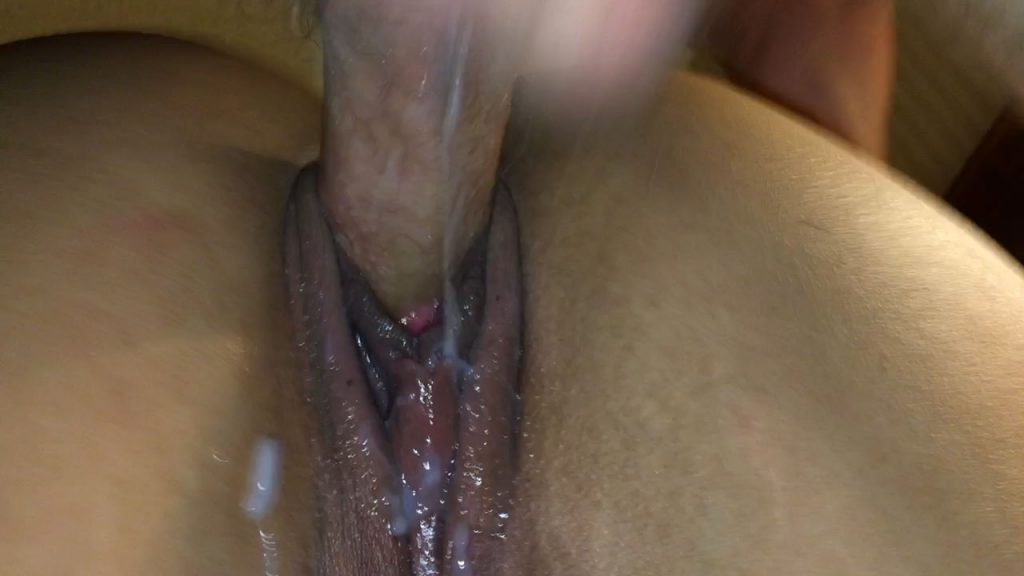 ---
The Empowerment Aspect of a Creampie Gangbang
Creampie gangbangs, contrary to certain misconceptions, can serve as a conduit of empowerment for many women. They stand as a testament to a woman's autonomy to exercise her choice, fulfill her desires, and shape her sexual narrative. The ability to consent to and navigate through such a multi-faceted experience speaks volumes about a woman's self-assuredness and command over her sexuality.
In a Creampie gangbang, a woman is at the center of the experience. She dictates the terms, she chooses her partners, and she decides the pace and dynamics of the encounter. This unapologetic ownership of her desires and her body can greatly contribute to a woman's sense of empowerment.
The experience can also boost a woman's confidence. It can be exhilarating and affirming to know that she is capable of handling such an intense experience, deriving pleasure from it, and even craving it. The ability to accept and enjoy the natural conclusion of the sexual act – the retention of her partners' semen – can further contribute to her sense of self-assurance and comfort in her sexual identity.
Finally, participating in a Creampie gangbang can empower women by challenging societal norms and stigmas about women's sexuality. It asserts the belief that a woman has the right to pursue her sexual desires, no matter how unconventional they might be perceived. And that she can do so with complete ownership, unabashed confidence, and a sense of liberation.
Of course, it's important to remember that what empowers one woman may not have the same effect on another. The key is individual choice, comfort, and enjoyment. For those who do find empowerment in this experience, a Creampie gangbang can be a powerful affirmation of their autonomy, desires, and sexual identity.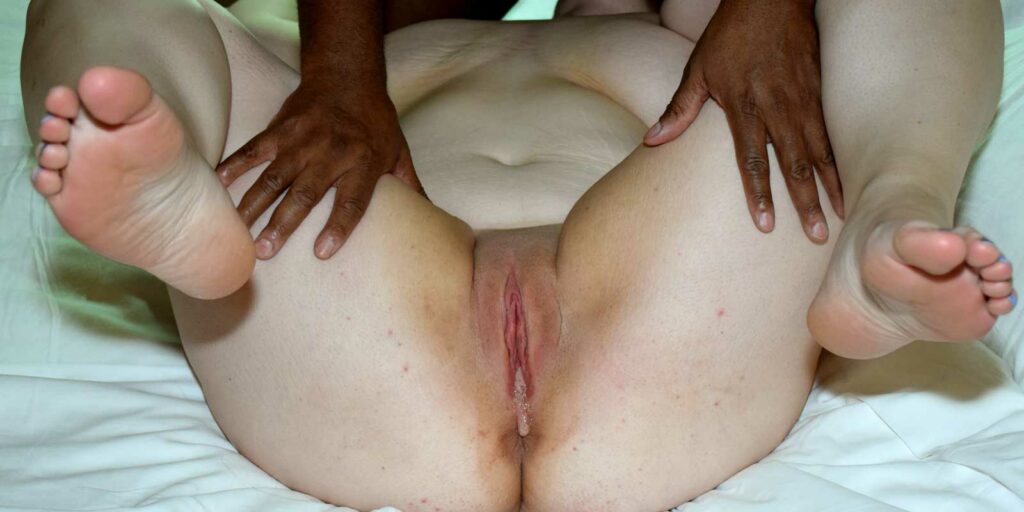 ---
Overcoming Social Stigma
Unfortunately, societal misconceptions often accompany topics like Creampie gangbangs. These misconceptions can breed stigma, making it difficult for women to openly explore or discuss such experiences. However, combating this stigma is a vital part of normalizing and understanding Creampie gangbangs.
The first step in overcoming societal stigma is knowledge and open conversation. It is important to understand what a Creampie gangbang truly entails – an act of mutual consent and shared pleasure, rather than an act of objectification or dominance. Engaging in open dialogue about such experiences can demystify them, replace judgment with understanding, and stigma with acceptance.
Secondly, acknowledging the autonomy and agency of the woman involved in a Creampie gangbang is vital. It is essential to recognize that a woman has the right to choose her sexual experiences and the ability to derive pleasure in ways that align with her desires. Every woman's sexual journey is her own, and she should be empowered to navigate it in the way that feels most fulfilling to her.
Lastly, it's about fostering an environment where all forms of consensual sexual experiences, including Creampie gangbangs, are accepted. By creating spaces that are judgment-free and supportive, we can encourage women to explore their sexuality without fear of ridicule or judgement.
Overcoming societal stigma is not an overnight task. However, with open conversation, understanding, and acceptance, we can shift the narrative on Creampie gangbangs and other unconventional sexual experiences. By doing so, we give women the freedom to explore, understand, and take ownership of their sexual journeys.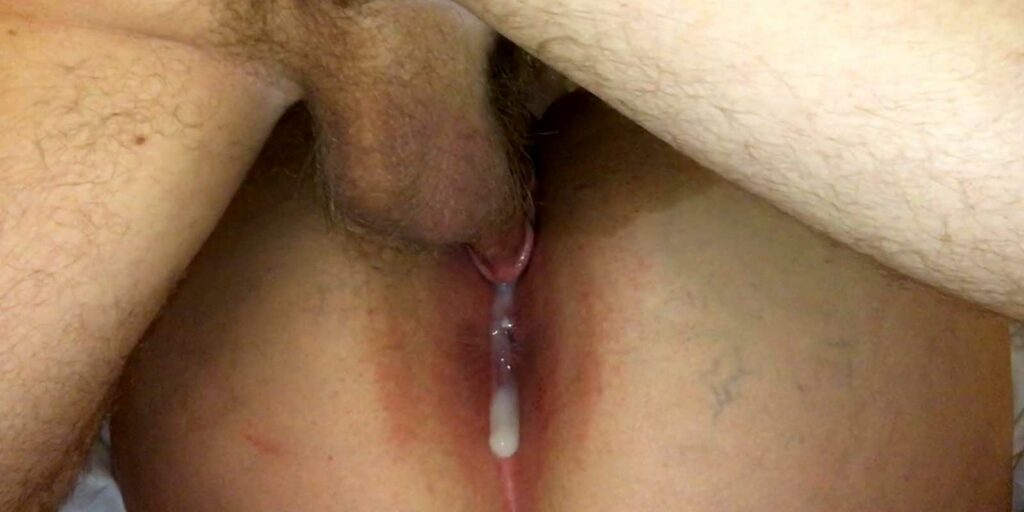 ---
The Psychological and Physical Benefits
Creampie gangbangs can offer a unique mix of psychological and physical benefits to the women who choose to engage in them. It's not just about the sexual thrill or the erotic aspect, but also about the empowerment, connection, and profound satisfaction that comes from such experiences.
Psychological Benefits
From a psychological perspective, engaging in a Creampie gangbang can boost a woman's self-confidence and self-esteem. The act of being the focus of the experience, dictating the terms, and being open about one's desires can be incredibly empowering. This sense of empowerment can positively impact a woman's mental well-being and self-perception.
Moreover, these experiences can help women overcome societal stigmas, challenge conventional norms, and assert their sexual freedom. It can also foster a sense of solidarity and connection with others who share similar interests and desires.
Physical Benefits
On the physical front, Creampie gangbangs can offer unique sensory experiences and pleasures. The act of multiple partners ejaculating inside a woman, along with the decision to retain their semen, can contribute to a heightened sense of physical satisfaction for some women.
Additionally, the raw, intimate, and natural aspect of a Creampie gangbang can result in a profound and fulfilling sexual experience. It can contribute to increased sexual satisfaction, intimacy, and, in some cases, arousal and desire for future experiences.
While these benefits can be profound, it's important to remember that every woman's experience is unique. What one woman finds pleasurable or beneficial, another may not. The goal is not to generalize, but rather to shed light on the potential benefits that these experiences can offer for those who seek them out.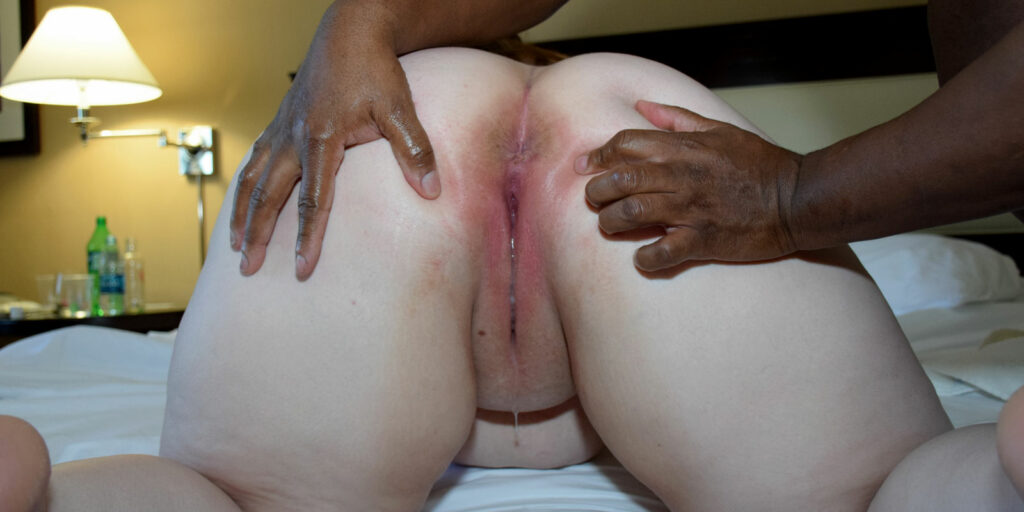 ---
Creating a Positive and Supportive Environment
The environment in which a Creampie gangbang occurs plays a significant role in the overall experience. It's crucial to ensure a positive, safe, and supportive environment to facilitate a fulfilling and empowering experience for the woman involved.
Firstly, consent and communication are the foundation of a positive environment. Every participant must understand and respect the importance of enthusiastic consent and open communication. Establishing clear boundaries and expectations before the encounter is a crucial aspect of creating a safe space.
Secondly, respect and understanding are vital. Each participant should recognize and appreciate the woman's autonomy, her desires, and her boundaries. The experience should be approached with respect for her choices, her body, and her comfort.
Thirdly, the woman should feel supported, valued, and comfortable throughout the experience. A supportive environment includes not only the participants but also the broader community or club facilitating the encounter. The atmosphere should encourage her to express her desires, provide her with the necessary information and support, and celebrate her journey of sexual exploration.
Creating a positive and supportive environment isn't just about the physical space. It's about cultivating an atmosphere of respect, consent, and support that empowers women to embrace their desires, explore their sexuality, and enjoy a fulfilling Creampie gangbang experience.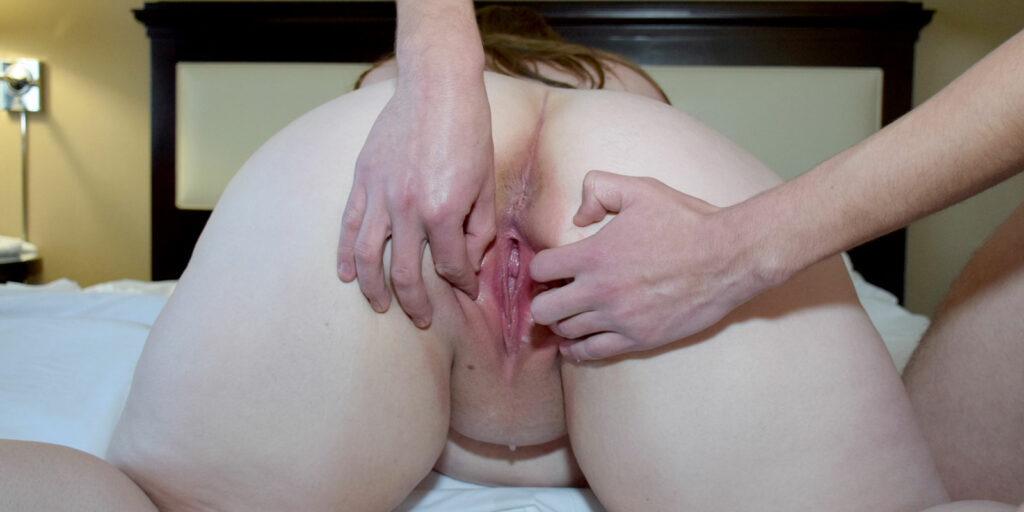 ---
Final Thoughts
Creampie gangbangs are much more than just an erotic fantasy; they're a testament to a woman's autonomy, sexual liberation, and the courage to defy societal norms. By understanding and acknowledging the nuances of such experiences, we can begin to de-stigmatize them and appreciate them as unique expressions of female sexuality. From its natural aspect to the psychological and physical benefits it offers, a Creampie gangbang can be an empowering journey of sexual exploration for a woman. As with any sexual experience, consent, communication, respect, and a supportive environment are key to ensuring a fulfilling experience. Here's to empowering women in their pursuit of pleasure and their unapologetic embrace of their sexual desires!